Designed for Children
The Beaufort Children's Centre is located on the beautiful forested Comox Valley Campus of North Island College in Courtenay, BC. Our facilities include large outdoor play areas and a building that was purpose-designed by early childhood care educators and architects to foster exploring, learning and play.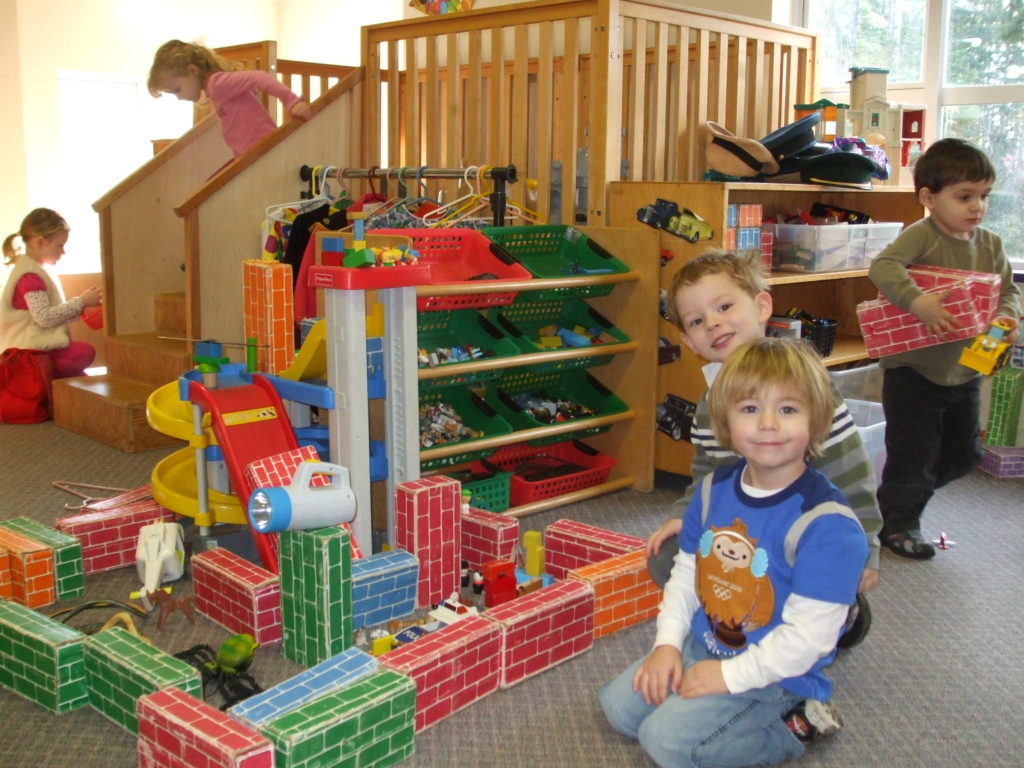 Our indoor spaces include the three program rooms with their own dedicated staff, mud-room, quiet room, kitchen, bathroom and play yard.
Each room has lots of natural light thanks to children height windows. Each child has their own cubbie space in the mud-room where they can keep their personal belongings. Bathrooms are designed to facilitate diaper-changing and potty training.
Our outdoors spaces include concrete pathways, grassy areas, covered sandboxes, climbers, playhouses, and other pieces of manufactured equipment designed to support children's play.
Our three rooms all share the forest play space and also have their own dedicated outdoor play space:
The Hummingbird Room uses the toddler playground
The Orca room uses both the toddler playground and the preschool playground
The Ladybug Room uses the preschool playground